Secret to our success? Satisfied Customers like you!​    

Have questions or need an appointment?

985-809-4119

Pro Pool & Spa Services - Available Services

Repair or replacement of 

     Control Systems, Jets, Pumps, Heaters

     Electrical and Plumbing Issues

     Error Codes

Fresh Start-New Season Service

Accessories

      Spa Pillows

      Chemicals

      Cartridge Filters

      Spa Cover Lifts

Spa Moving  & Haul Away Service

We know your life is busy and you don't always have time for proper pool and spa maintencance.  Let Pro Pool and Spa Services take the hassle out of it for you. Is your swimming pool green or cloudy?  Do you have an unexpected emergency that needs immediate attention?  Are you looking for routine pool and spa maintenance?  Pro Pool and Spa Services is only a phone call away.  

We provide a variety of services including:

Weekly or Custom Maintenance Schedules

Emergency Equipment repairs

Filter cleaning and replacements - Cartridge, Sand & D.E. styles

Water Testing

Green to Blue Water treatments

Repair and Service of all pool heaters 

  Solar Pool Heating Systems

If you have any questions concerning our services or to schedule an appointment to meet with our Service Technician, please don't hesitate to call us. We service most Spa and Pool Equipment including the re-building of pumps and heater repairs.  Did you get an estimate from another company and wondering if your old equipment could be repaired?  

    Call us before you pay for replacement equipment, repairs are our speciality. 

                                            985-809-4119  Hours 8 AM to 8 PM Mon-Sun 

Consultation Services

Thinking of purchasing a Spa?  Are you sure you have compatible electrical and plumbing systems?  Are you sure it can be delivered and installed in the location you have in mind?  What size is best for you?  

Spa retailers are in the business of selling spas, which may or may not be compatible with your space and systems.  Call us before you shop to receive an estimate for any modification to electrical or plumbing systems you may need before you commit to a purchase.  

This simple step can save you money and disappointment on installation day.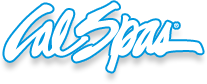 CAL-SPAS  DYNASTY  LEISURE BAY  JACCUZZI  HOT SPRINGS SUNDANCE  DIMENSIONS ONE  JANDY POLARIS  HAYWARD